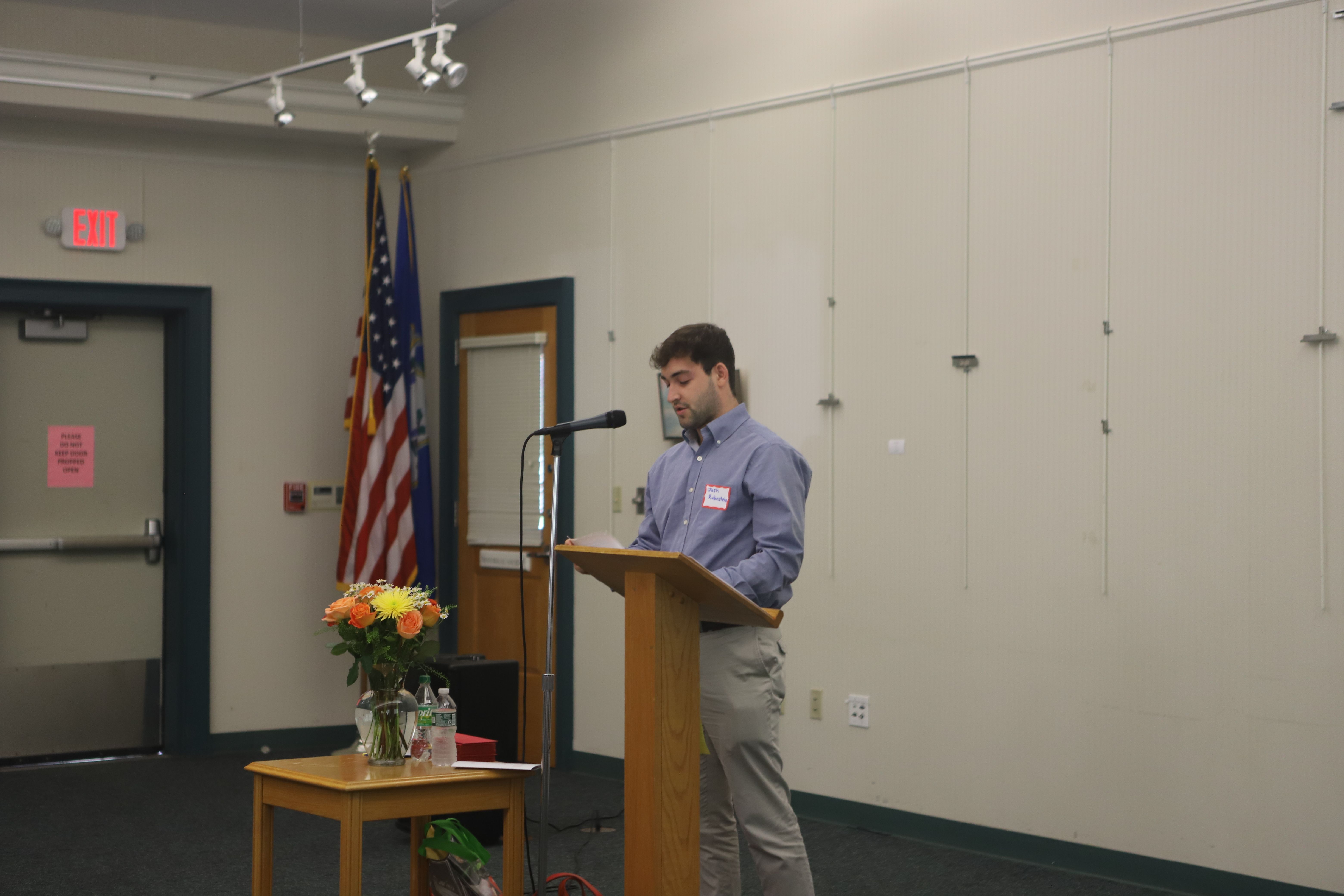 Hello everyone, my name is Josh Rubinstein, and like everyone here we all have been affected by cancer in several different forms. I was asked by the board of directors to speak about what The Susan Fund has done for me. Before I could even think of the logistics behind writing a speech and dealing with my stage fright, the words I would be honored fell right out of my mouth. I think anyone here would do the same as cancer has brought an incredible characteristic in all of us. Selflessness and the desire to pay it forward.
As this is now my fourth time of being a recipient for the Susan Fund Scholarship. I have had the pleasure of being interviewed by the amazing board of directors several times, both over zoom as well as recently in person. To me, The Susan Fund is the silver lining of how unfortunately beautiful this disease can be. Through chaos, pain, and sadness that we all have experienced we have gained not just memories, but also second families and large support systems that inspire, root and, most of all, reinforce ourselves with the tools needed to move on from the terrible disease we have all experienced, and live our lives to the fullest potential honoring the amazing people we have lost along the way. 
To name a few Susan Lloyd and Charlie Capalbo
Just as important, The Susan Fund Scholarship has provided me, as well as all of their recipients, with financial aid that has allowed us to achieve our academic goals. For me, from the day I was diagnosed with this terrible disease in 2017 my academic goal, as well as personal dream, was to become a pediatric oncologist and be the same doctor that inspired me to keep going. I can proudly say with so much gratitude that the aid I have received from this scholarship has allowed my goal and dream to become more realistic as I begin my preparation for the medical school application process. 
To finish up, The Susan Fund Scholarship is the definition of the beautiful side to this horrible disease. From the aid that they have given me over the past years that have allowed my academic and personal dreams to come closer to reality. To the support of the entire foundation, it is one of the greatest honors of my life to be a recipient of this scholarship and embody the beliefs and values of Susan Lloyd. Thank you to Ann and Will Lloyd, Susan Baron, Lesley Palange, Kathleen DiGiovana, Brandon Held, Jeff Booth, Ed Grossman, Diane Gianniti, Matthew Garnett, and Kelly Pollard for believing in me and supporting me as a young adult trying to make the world a better place. I will continue to embody the ideals and "no quit" lifestyle that Susan Lloyd has shown us all. And I hope to achieve my dream of becoming a pediatric oncologist, not only to make the world a better place, but also for my families. My biological family and the family I've gained through this horribly beautiful disease. Thank you.