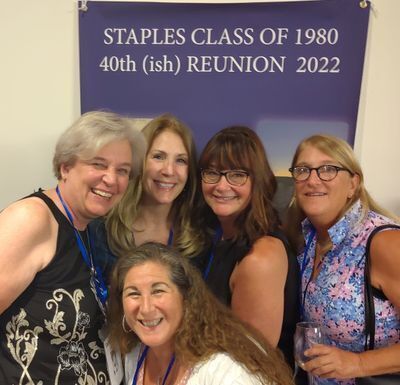 For the majority of the Staples Class of 1980, Susan's diagnosis and battle with cancer their senior year of high school was their first exposure to a cancer patient in their age group. Classmate and friend Amy Potts remembers "Susan coming back in our senior year with one less leg and an attitude that couldn't be beat", and how she showed them "courage and taught our class to look beyond ourselves and keep smiling in the face of adversity."
Over the years, the Staples Class of 1980 has raised money for The Susan Fund through various events and at class reunions. This past August, and two years later due to COVID, the Class of 1980 was finally able to hold their 40th reunion. They remembered Susan and shared letters written to Susan and her family during her battle with cancer that Kelly Frey Pollard, Susan's good friend and a Susan Fund board member, put together in a heart-wanning display.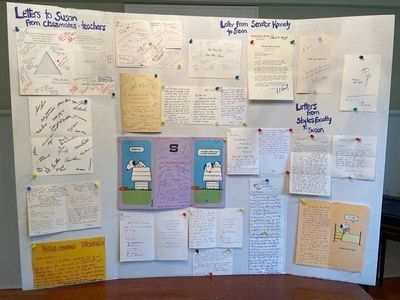 Also attending with Kelly was fellow board member and classmate Diane Giannitti Karazulas, along with over 130 alumni. The class raised $5,500 for The Susan Fund this year.